Texiterra™ Cocoa Butter Crystals
Texiterra® Cocoa Butter Crystals is a free-flowing spray crystallised form of Fairtrade Cocoa Butter.  It is refined and deodorised, cream to pale yellow in colour and has its main uses in cosmetics and toiletries.  Known for its excellent moisturising properties, it is often recommended for the prevention of stretch marks, treatment of chapped skin and lips and as a daily moisturiser.  Helps to deliver deep, lasting hydration without feeling greasy, and a natural source of skin nourishment. Texiterra® Cocoa Butter Crystals has a melting point close to skin temperature it is especially suited for lip salves and body balms.
Texiterra® Cocoa Butter Crystals is available in 25Kg cartons. Texiterra® Cocoa Butter Crystals should be stored below 25°C in unopened, unbroken packaging in a cool, dry and well-ventilated place, avoiding sunlight and rain.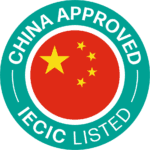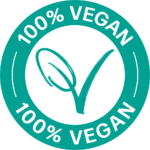 Key benefits:
Soothes and nourishes dry skin
Excellent moisturiser
Typical properties
Applications
Resources
Formulations
Regional availability and certification
Typical properties
INCI name
Theobroma Cacao (Cocoa) Seed Butter
Function
Appearance – Free flowing cream to pale yellow crystals
Odour – Odourless
Melting range (°C) – 25 – 36
Loss on drying (%) – ≤0.10
Fatty acids – ≤1.75
Iodine value (g I

2

/100g) – 32 – 42
Saponification value (mg KOH/g) 192 – 197
Applications
Texiterra Cocoa Butter Crystals suggested uses include creams, lotions, balms, decorative cosmetics, skin care, hair care, bar soaps, massage creams and a variety of cosmetic and OTC pharmaceutical applications. Use from 1% to 100% (example: lip salve balm).
Skin care
Face / neck skin care
Cleansers
Lip care
SPF moisturisers
Gradual tan / Tinted moisturisers
Sun protection
Moisturiser
Kids Sun protection
SPF Spray
Aftersun
Body care
Lotions / Balms
Creams
Emulsion Sprays
Shaving / Hair removal
Foot care
Specialist - (e.g. Dry skin, Anti-cellulite)
Antiperspirants & Deodorants
Self-tan
Mens grooming
Baby
Resources
Data sheets
Texiterra™ Cooca Butter Crystals - English

Download
Formulations
Download formulation sheet
Regional availability and certification
Available In:
Europe, Asia, North America, Latin America, Australasia*
*Check with your local Scott Bader representative for availability.
Vegan friendly
IECIC listed