Let's get personal
Everything we do is for people and by people, and we're very proud to introduce you to some of our team members who make it happen. Their mix of talent, expertise and perspectives is how we make a positive difference. Meet our Personal Care experts.

What makes Scott Bader a great place to work?

Our Personal Care experts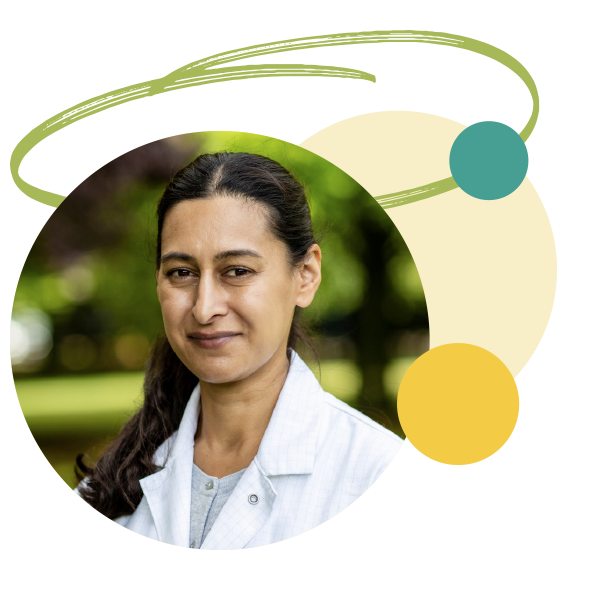 Perminder Gill
Senior Applications Chemist
Business responsibilities: 
To evaluate materials developed by both Scott Bader's and partners, for use in the personal care industry, including assessment of key claims and competitor differentiations.
To provide formulation examples and product training to promote the use of Scott Bader products.
Main point of contact for any technical enquiries and support needed by our customers.
Experience: Over 20 years experience working as a Cosmetic Formulator within contract manufacturing, developing hair care, skin care, sun care, washing and bathing products for many well-known brands including Boots, P&G, GSK, Unilever, Sara Lee and Schwarzkopf.
Qualifications: A Masters degree in Chemical Engineering from the University of Bradford and a Diploma in Cosmetic Science.
Priorities: People. Customer focus has always been a key priority for Perminder, meeting their expectations and preferences.
Interests: Enjoys spending time with family and friends, long walks, gardening and generally being outdoors. An avid armchair sports fan, especially football and cricket!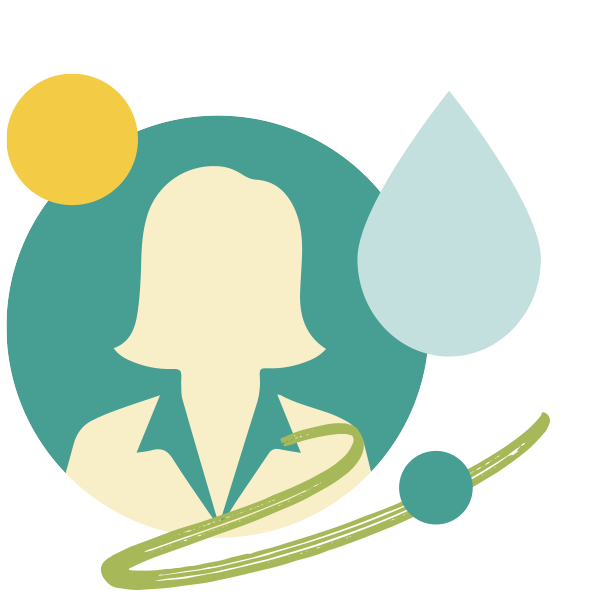 Tracey Norton
Sales Development Manager
Business responsibilities: To make sure all customers have everything they need to make informed buying and manufacturing decisions that keep them ahead of personal care trends and innovations.
Experience: Over 25 years in a variety of technical and commercial roles for both global organisations and SME's, from bench chemist through to global strategy manager.  Specialist knowledge in personal care, as well as UV curable coatings and inks, and 3D printing.
Qualifications: A BSc(Hons) First Class Applied Chemistry with Analytical Chemistry from Salford University (UK) and an MBA from Manchester Business School (UK).
Priorities: A passionate believer in the power of Scott Bader's Conscious Innovation initiatives to improve the lives of people around the globe whilst simultaneously protecting the planet for future generations and creating business success.
Interests: Loves nothing more than a round of golf, particularly with friends at the 19th hole! Enjoys going along to music gigs in one of Manchester's many venues.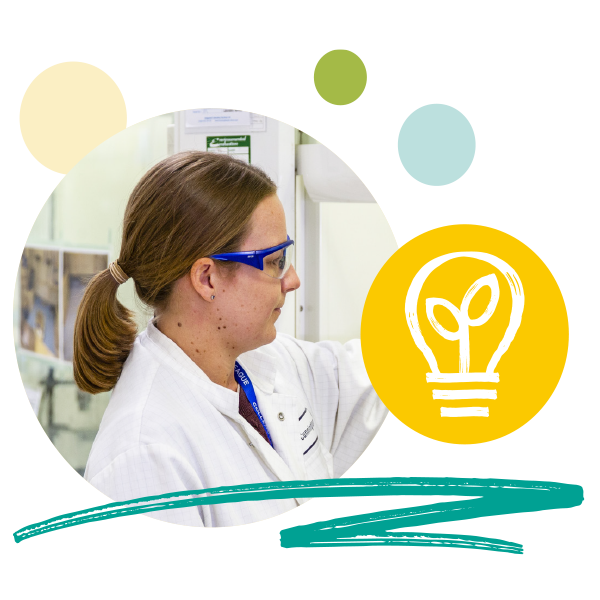 Vicki Cook
Senior Polymer Chemist
Business responsibilities: Developing new and innovative ingredients for the personal care market, that keep Scott Bader and it's customers ahead of the trends and competition.
Experience: Conventional emulsions and inverse emulsion synthesis for various industries.
Qualifications: A Master of Chemistry (MChem) in 2012 from the University of Sheffield and a PhD and post-doctoral research on the synthesis of diblock copolymer nanoparticles via polymerisation induced self-assembly.
Priorities: Accelerating the pace of change in personal care towards more sustainable and consumer kind products.
Interests: Enjoys cooking, walking her dog Jasper, and traveling as much as possible.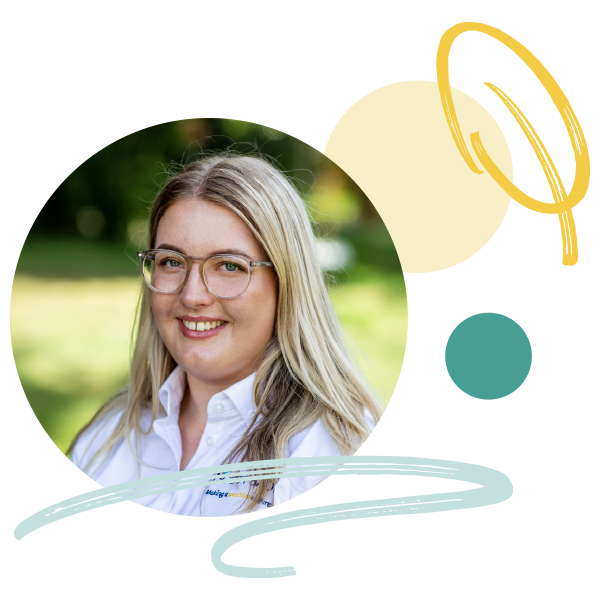 Imogen Prior
Marketing Assistant
Business responsibilities: Making sure that customers and partners are aware of Scott Bader's expertise in the personal care market, optimising content and reach on social media platforms, such as LinkedIn and Facebook, all Group websites and at all events and exhibitions attended.
Experience: This is Imogen's first industry placement.
Qualifications: A degree in Media Studies from the University of Portsmouth.
Priorities: Ensuring everyone knows how great Scott Bader is and bringing the brand to life in all marketing communications.
Interests: Learning new skills and experiences, from wake boarding and surfing on the Cornish coast to planning her next big travelling adventure.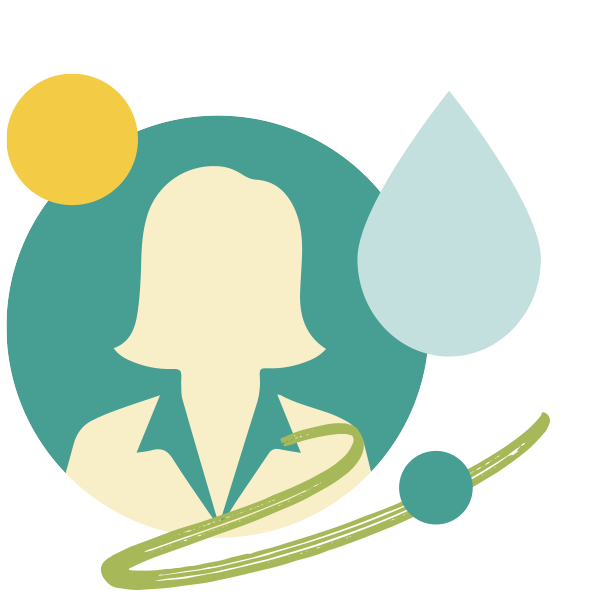 Cynthia Saïd-Mohamed
Polymer Development Chemist
Business responsibilities: Developing bio-derived and/or biodegradable ingredients for personal care applications. Executing screening tests of ingredients and incorporating them into personal care formulations and working with formulator.
Experience: Since starting my PhD in 2008 I have undertaken a wide range of polymer synthesis including RAFT polymerisation, conventional and inverse emulsion synthesis. Polyester synthesis.
Qualifications: A Master in "Chemistry with Medicinal Chemistry" (University of Manchester), PhD in Chemistry (CEA Saclay/Université de Paris Sud XI – France) and a Post -Doctoral research in the Synthesis and scale-up of new Polymer-Nanoparticle compounds for their use in the cosmetic sector (SATT Sud-Est/Université de Nice Sophia Antipolis – France).
Priorities: Developing both innovative and eco-friendly compounds ie developing quality products meeting requirements of customers while preserving the environment.
Interests: Hiking, travelling to/discovering new places, healthy and exotic cooking, French pastries, listening to Comoros Islands music that reminds me of my heritage and reading murder mystery stories (Agatha Christie etc…).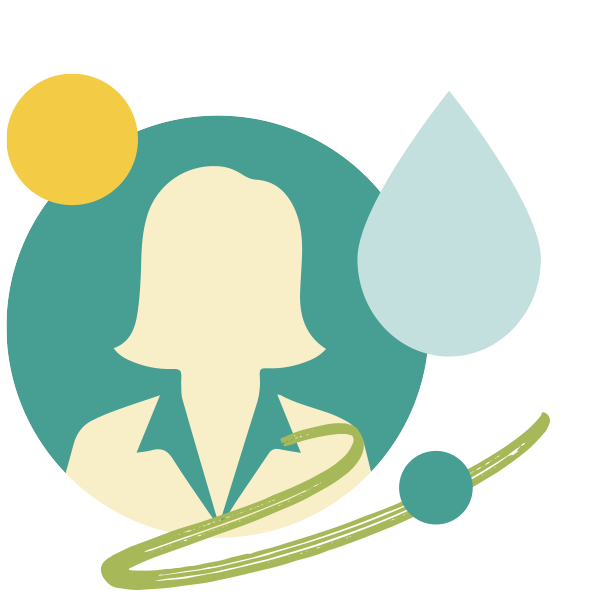 Clive Williams
Group Polymer Development Manager
Business responsibilities: Leading the development of SB polymeric materials, especially into the personal care business.
Identifying new technology in support Scott Bader's sustainable development journey and looking to include that in the personal care applications. Main contact scoping of new personal care technical developments.
Experience: 40 years in a development environment with more than 30 years in
technical lead roles. I have always been involved in water based materials but looking at broader technologies in the second half of my career. This experience includes all allied disciplines whether it be production scale up through to customer relationships.
Qualifications: GRSC Chemistry (Huddersfield), from a time when qualifications could be done part time in industry with hands on experience. This feels a long time ago and meaningless versus a lifetime of learning.
Priorities: Developing the new generation of chemists to challenge the old ways of doing things, without discarding the values that matter. This is linked to a fundamental belief that we have to change our ways to create a better future.
Interests: Absorbing the landscape and it's history a variety of new and favourite locations through hiking. I also enjoy music outside of the mainstream especially in a live environment, Rugby League, Cricket and cycling, and not forgetting family.