We've been ahead of our time for more than a century
As an employee-owned organisation Scott Bader have been doing business differently since 1921. We were the original champions of Employee, Environment, Social and Governance (EESG) over 70 years ago, and we've been leading the way ever since. Our founder, Ernest Bader, gifted us a vision for change. He realised that the best way to ensure the wellbeing of his company and the world was to entrust it to the colleagues who make it what it is.
He pioneered what it meant to be a socially responsible business, long before it was fashionable to do so. A man of deep integrity and a passionate believer in equality, he understood what mattered most to people, and created Scott Bader in his image.
Celebrating a century of partnering for success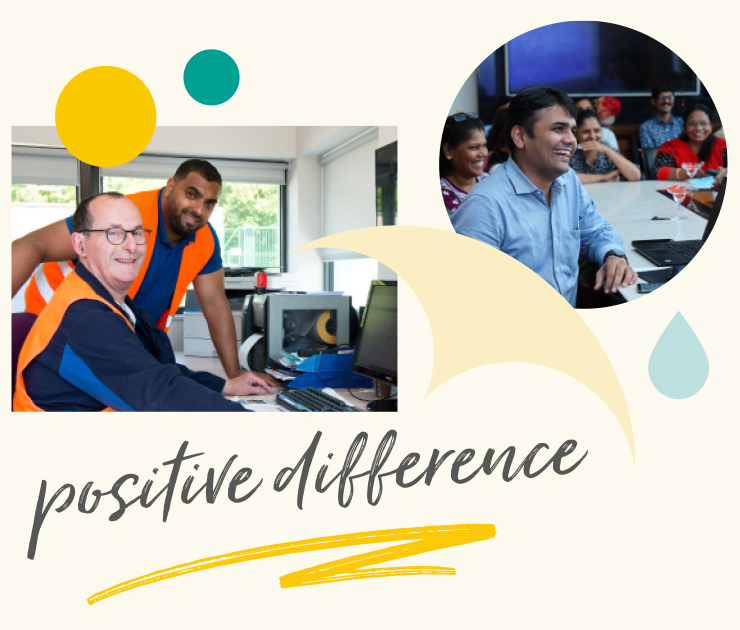 Our Commonwealth is the positive difference
The Scott Bader difference is underpinned by the fact we are a Commonwealth, which means we are owned by our colleagues, who as Trustees of Scott Bader Commonwealth Ltd, are responsible for the wellbeing of the business. This rare ownership structure brings great benefits:
The business is totally independent and cannot be taken over or sold, creating more sustainable business relationships

Colleagues have an instrumental role in running the business, a role that is much greater than their everyday tasks and empowers them to learn and grow

Our charitable status brings a responsibility to the wider community, to make a positive difference in everything we do
We're proof that it's possible to do business the right way, and do good along the way
Scott Bader Company primarily exists to invent, manufacture and sell products to our customers and partners. But the manner in which we do this – with equality, diversity, fairness, simplicity and sustainability in mind – is key to how we gauge our success. Through our commercial, community and charitable activities, we translate our good intentions into tangible actions that make a difference.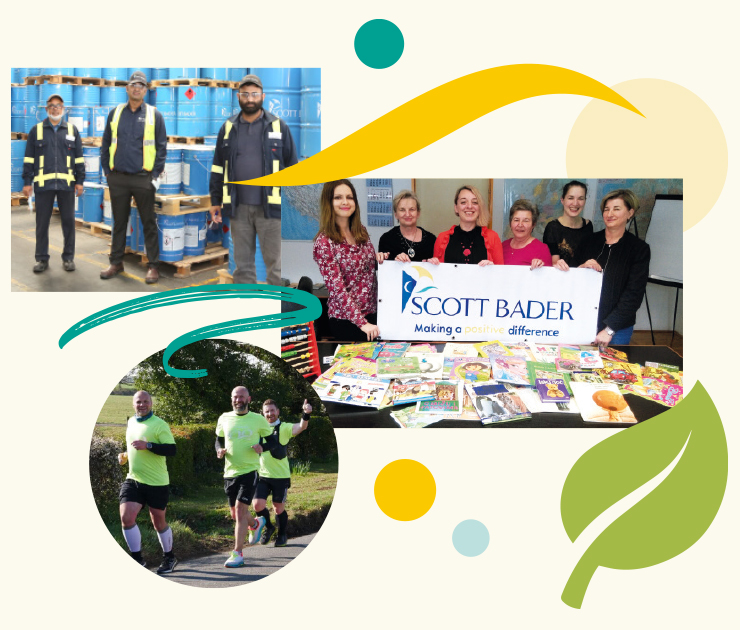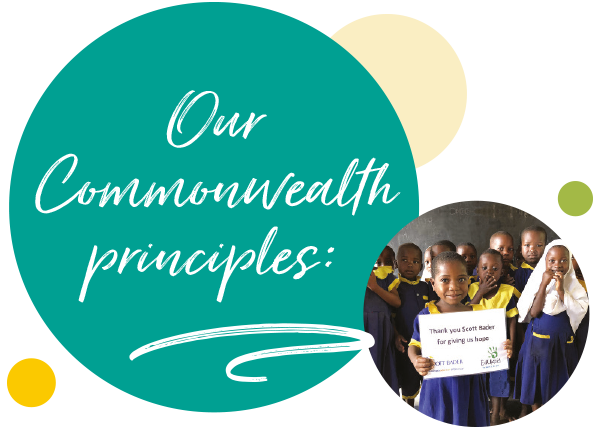 Resilience and longevity
To develop the overall strength of the Scott Bader Group, to ensure its long-term sustainability and prosperity through effective and efficient accountable management, ensuring our colleagues can be economically secure and will not need to strive for personal advancement at the cost of others.
Environmental sustainability
To have the minimum possible adverse impact on the natural environment and strive for responsible use of natural resources in support of the transition to a sustainable planet, as per our 2036 Vision.
International presence
To promote the concept of employee ownership within the Scott Bader Group and to contribute towards the general welfare of society in the Scott Bader Group's immediate communities, as well as nationally and internationally.
Diversity, inclusion and mutual respect
An inclusive, diverse and mutually respectful culture and environment where everyone is treated equally and given equal opportunities regardless of their race, age, gender, sexuality, disability, culture or individual differences. 
Responsible innovation
To provide a progressive environment to unleash colleagues' potential and innovation, providing education in fields relevant to the Scott Bader Group now and in the future. 
Developing partnerships
Mutually beneficial internal and external long-term partnerships with colleagues, customers, suppliers and collaborators based on fairness, honesty, integrity and openness.
Safety and wellbeing
A safe working environment and culture to ensure that the health, safety and wellbeing of all colleagues is a priority and where all colleagues have the right to challenge unsafe behaviours for the safety of themselves and each other.
Ethical business
Role models for the ethical approach to successful business; so that the Scott Bader Group's approach to wealth creation and use is clearly seen to be sustained by its guiding principles and common trusteeship nature.
Fair trading
To produce great products that customers love, at a fair price and of as high a quality as possible, and as far as possible, to source raw materials and supplies ethically.