Texique® HE20
Texique HE20 is part of our bio-based personal care additives, and is perfect for use in a vast range of personal care formulations. Texique HE20 is a high-performance, plant-based, ethylene oxide free thickener and emulsifier. It is produced from 61% naturally sourced ingredients, and is ISO 16128 certified as a naturally derived, Halal, and vegan suitable product.
Incredibly versatile in its use for a variety of applications, from skin and body care to styling and grooming, whilst being very easy to use. Simply mix the additive to your formulation to stabilise, emulsify, and add texture to your product.
For more information on applications, how to use Texique HE20, and more, refer to the details below and download our product brochure. For extra information about this product or our entire personal care additives range, get in touch with a member of the Scott Bader team today.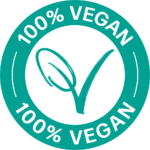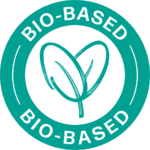 Key benefits:
Excellent Thickener
Pre-neutralised and ready to use
Cold processable
Preservative free
Stable pH 4 - 11
Typical properties
Applications
Resources
Formulations
Regional availability and certification
Typical properties
INCI name
AMPS/HEMA crosspolymer, C13-15 alkane, coco-glucoside.
Function
Rheology modifier
Appearance – Hazy to clear liquid
Specific Gravity at 25°C – 1.09
Inverse Emulsion Viscosity (Brookfield RVT, Spindle 3, 20 rpm at 25°C) – 3000 m.Pas
Thickened Deionised Water* – 125,000 m.Pas
Polymer Charge – Anionic
*Deionised water thickened with 3% of Texique® HE20 as supplied. Brookfield RVT, Spindle 6, 5 rpm at 25°C.
Applications
Skin care
Face / neck skin care
Cleansers
Lip care
Exfoliators
SPF moisturisers
Gradual tan / Tinted moisturisers
Styling
Cream - leave on
Hair relaxing / Permanent waves
Sun protection
Moisturiser
Kids Sun protection
SPF Spray
Aftersun
Body care
Lotions / Balms
Creams
Emulsion Sprays
Scrubs / Exfoliants
Shaving / Hair removal
Foot care
Specialist - (e.g. Dry skin, Anti-cellulite)
Colour cosmetics
Face - Foundation, concealer, bronzer
Antiperspirants & Deodorants
Self-tan
Mens grooming
Aftershave
Shaving
Styling - Beards
Baby
Resources
Brochures
Data sheets
Texique® Bio-Based Personal Care Additives
Formulations
Download formulation sheet
Regional availability and certification
ISO 16128 – Natural derived
Halal
Vegan friendly