Texique® PQ37
Whether you're producing products for skin, hair, or body care, Texique PQ37 can condition and improve viscosity all in one. It is a preservative free cationic acrylic homopolymer dispersion using naturally derived hemisqualane to deliver excellent performance as both a conditioning agent and rheology modifier.
As a conditioning and thickening polymer ideally suited for a diverse range of applications, Texique PQ37 is a great addition to any number of formulations. As well as skin and hair care, it is also excellent in sun creams and lotions as well as aqueous systems. As a stabilising and suspending agent, it opacifies and is also cold-processable without requiring neutralisation.
See below for more detail on the properties of Texique PQ37, including solid content, natural content, and pH value, as well as a list of suitable applications. For more information on our Texique range, please download our brochures below and get in touch with a member of the Scott Bader team today.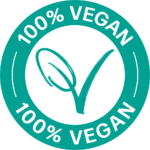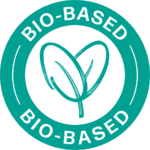 Key benefits:
Viscosifies and conditions all in one
Good emolliency and substantive in skin creams and lotions
Moisturising
Use with nonionic and cationic ingredients
Most effective when formulating around pH 3 – 6
Recommended usage 0.50% – 3%
Typical properties
Applications
Resources
Formulations
Regional availability and certification
Typical properties
INCI name
Polyquaternium-37, C13-15 Alkane, PEG-7 Oleate
Solid content – 50%
Natural content according to ISO16128 – 50%
pH – 3 – 7
Specific Gravity at 25°C – 1.03 g/cm3
Bulk viscosity as supplied – 6,000 cPs
Thickened deionised water – 15,000 cPs
*Deionised water thickened with 2% of Texique PQ37 as supplied. Brookfield RVT, Spindle 5, 5 rpm at 25°C.
Applications
Skin care
Hair care
Conditioners - rinse off
Conditioners - leave on
Styling
Cream - leave on
Putties / Pomade
Emulsion Spray
Body care
Lotions / Balms
Creams
Emulsion Sprays
Foot care
Specialist - (e.g. Dry skin, Anti-cellulite)
Mens grooming
Aftershave
Shaving
Styling - Beards
Resources
Brochures
Data sheets
Texique® PQ37 Hair Conditioning Masque
Texique® Bio-Based Personal Care Additives
Formulations
Download formulation sheet
Regional availability and certification
ISO 16128 – Natural derived
Halal
Vegan friendly